"So happy I found and tried Meladerm. It has been the missing piece on my journey to clearer skin."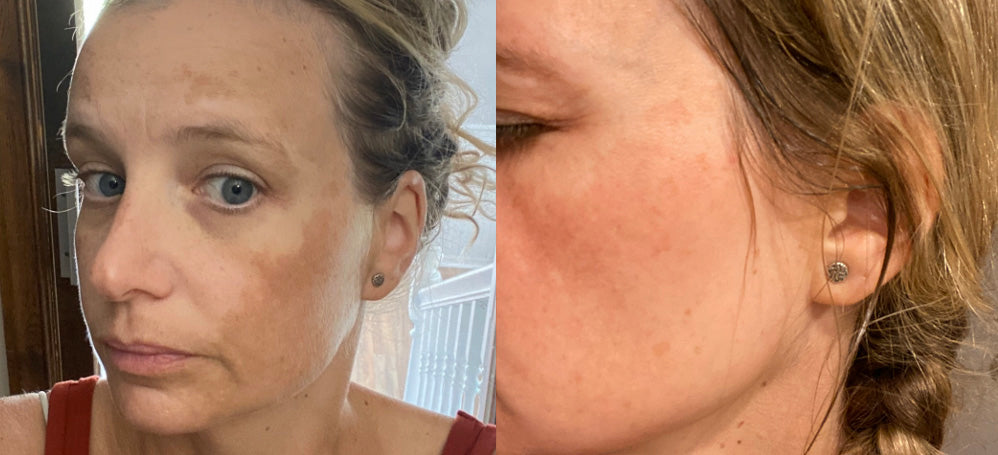 "I am excited to continue with this product, and even more excited to have my confidence back."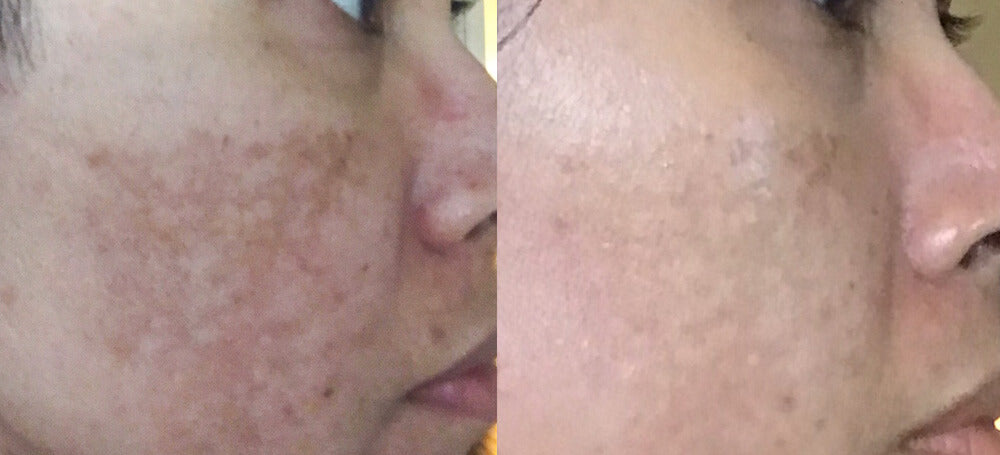 "This is it. No need for me to try anything else. Very pleased."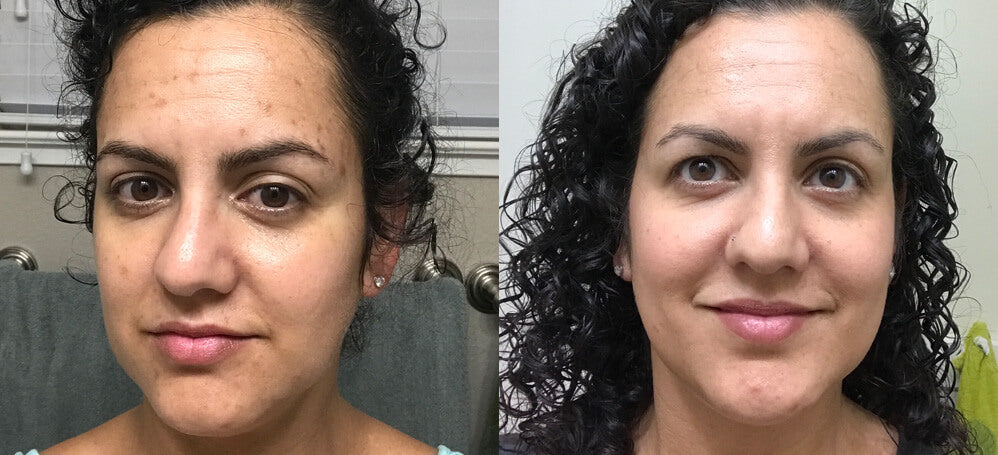 "I'm so glad I gave Meladerm a chance! I could not be happier with the results I've gotten!"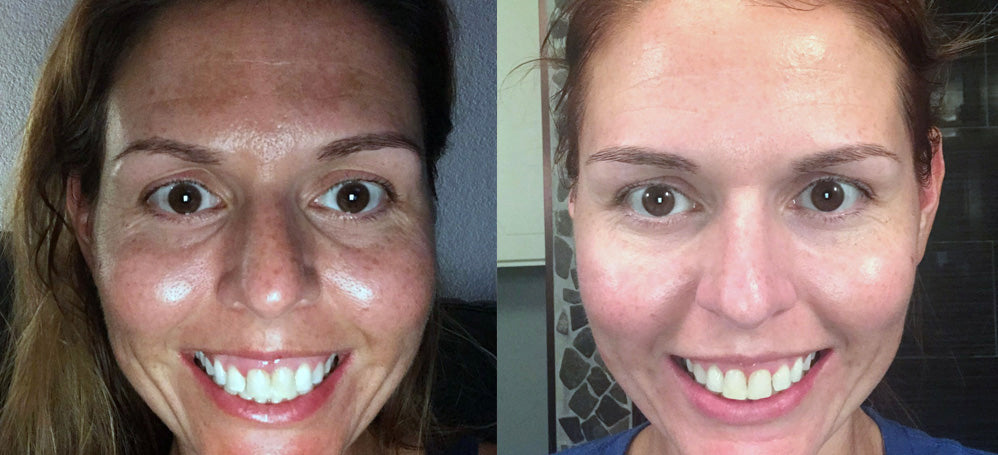 "I love my skin now and feel very confident even without makeup."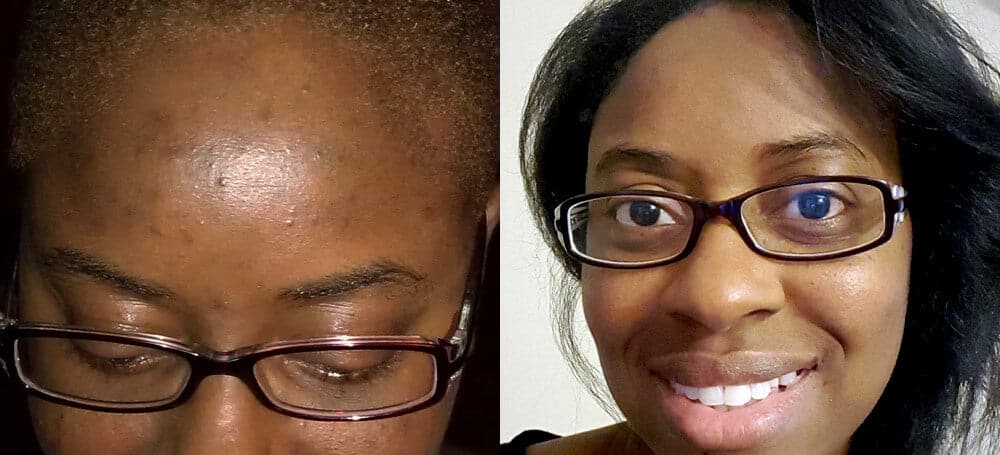 "I've been using Meladerm consistently and my skin is clear, even, and balanced."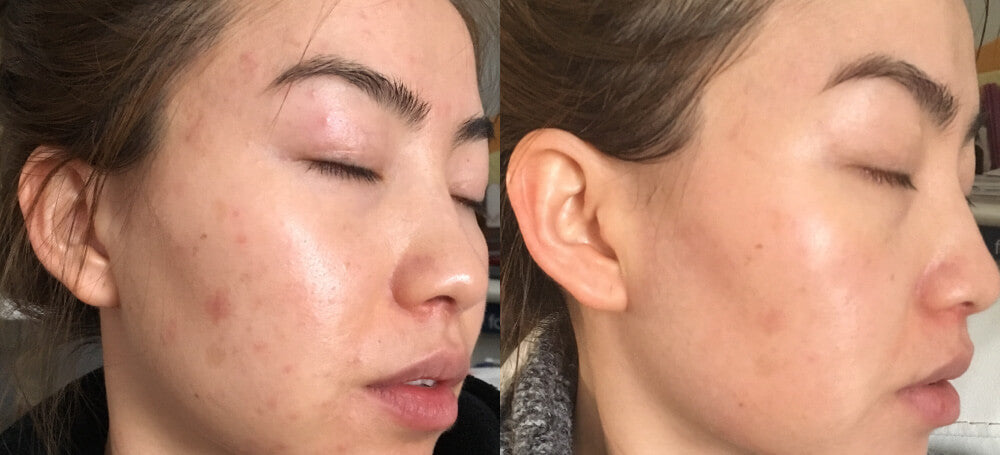 "I have sensitive skin and Meladerm has really helped with my acne scars and hyperpigmentation!"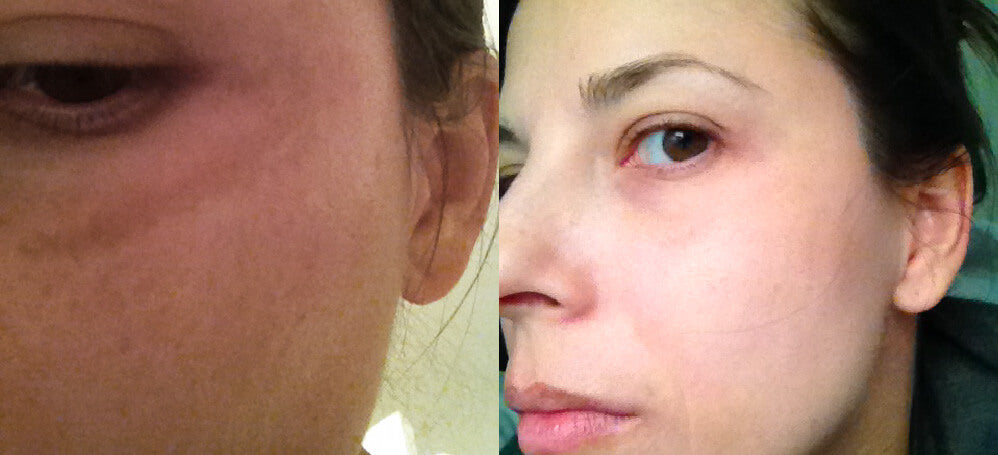 "Meladerm changed my quality of life and gave me my confidence back!"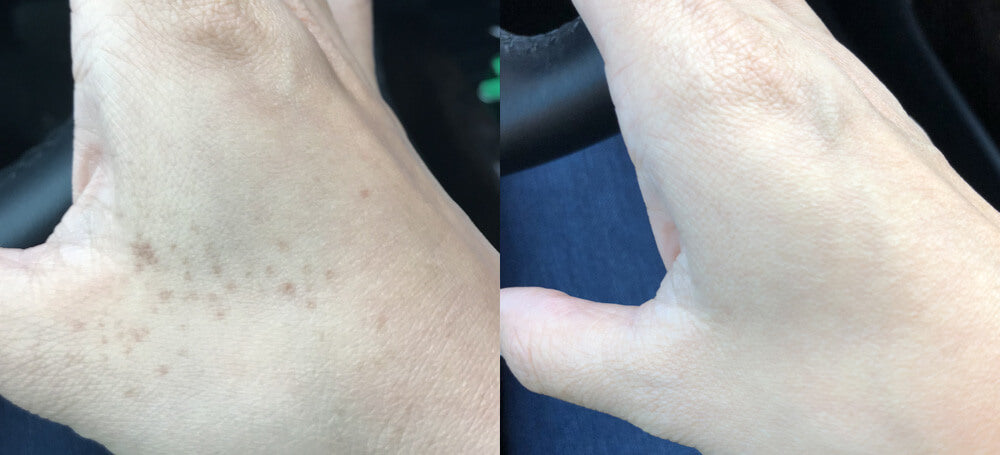 "My sun spots were completely gone after 4 weeks of using Meladerm! Highly recommend!"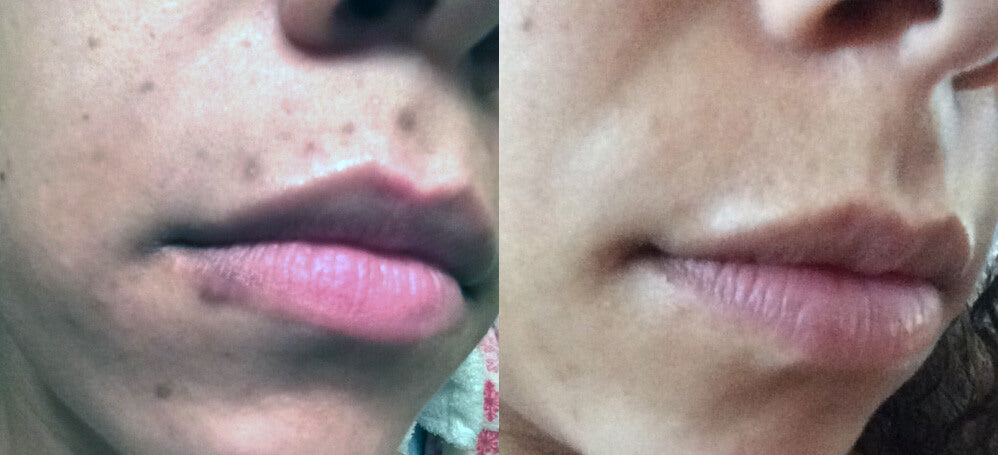 "Meladerm has given me my confidence, something I haven't had in a long time!"
Meladerm® Pigment Correction
Our best-selling Meladerm® brightens the skin and reduces the appearance of hyperpigmentation. It is formulated using Alpha Arbutin—one of the most advanced skin-brightening biosynthetic ingredients on the market for dark spots and hyperpigmentation.
An independent study of 80 women demonstrated that Alpha Arbutin & Kojic Acid provided faster and more pronounced results after just 30 days when compared with other commonly used single components.
Moreover, in a three-month study on 26 female volunteers, Alpha Arbutin minimized the appearance of liver spots more efficiently than Beta-Arbutin.
By utilizing the beneficial effects of Alpha Arbutin, Kojic Acid, and other safe, effective skin-brightening ingredients, Meladerm® works to minimize the appearance of dark spots and hyperpigmentation, including Melasma, uneven skin tone, acne marks, and more.
Visit our Meladerm® Pigment Correction page to learn more about its benefits and active ingredients.
REGU®-AGE PF: The Solution For Puffy Eyes & Dark Circles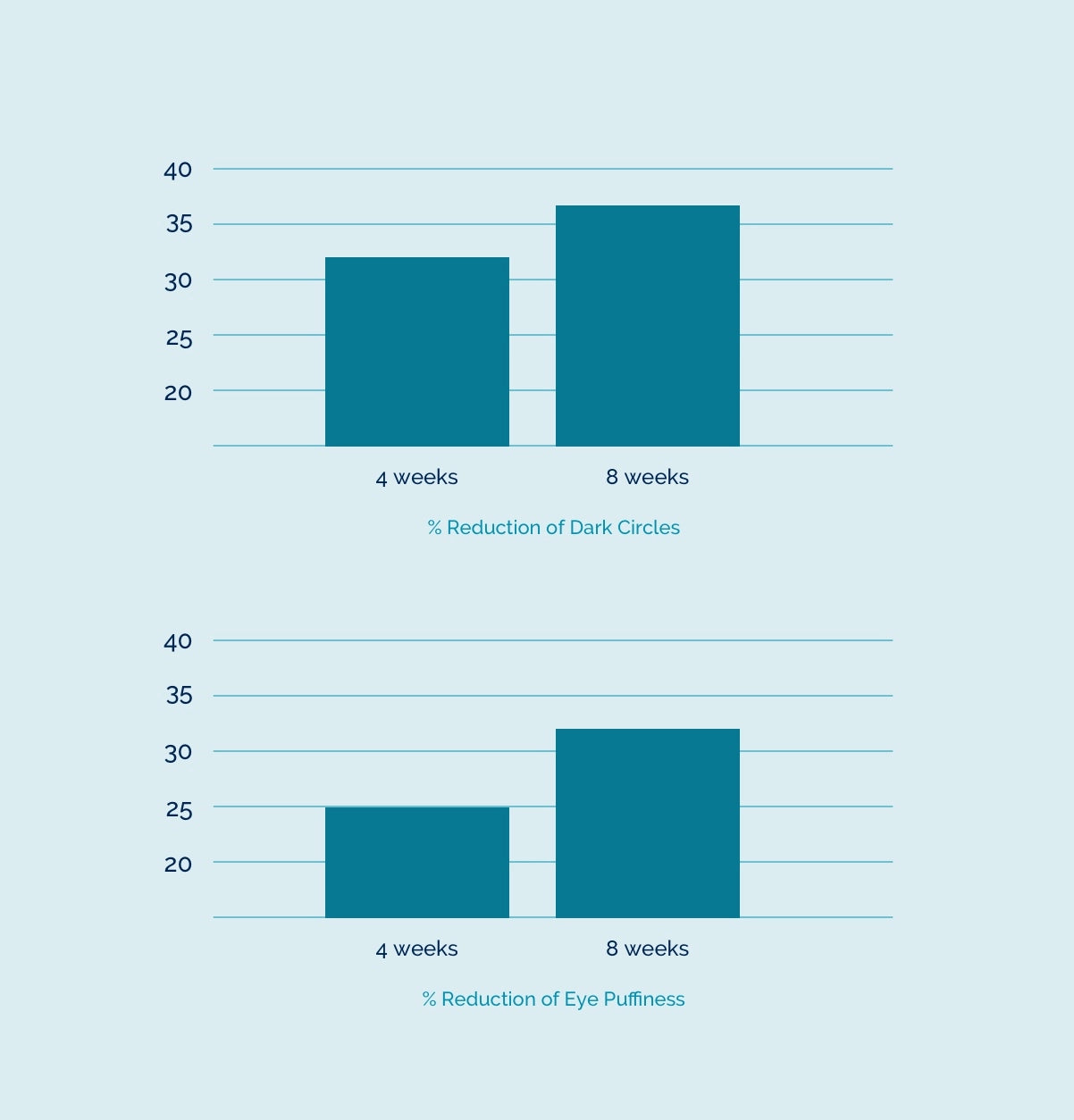 The unique composition of REGU®-AGE PF helps combat puffiness and dark circles, leaving your eyes with a youthful, vibrant glow.
So what is it, exactly? REGU®-AGE PF is an anti-aging bioactive ingredient that is clinically proven to reduce the appearance of puffy eyes and dark circles. It works in three main ways:
To protect against oxidative stress
To strengthen and protect the collagen and elastin matrix
To improve the capillary circulation
In a study conducted by the global science-based company DSM, after just 4 weeks of treatment using a cream with 5% REGU®-AGE PF, the results were significant:
Eye puffiness was reduced by 25%
The appearance of dark circles was reduced by 32%
Skin texture was improved by more than 30%
You can find REGU®-AGE PF in our Eye Complex™ cream.
Argireline® and MATRIXYL® synthe6™ For Fine Lines & Wrinkles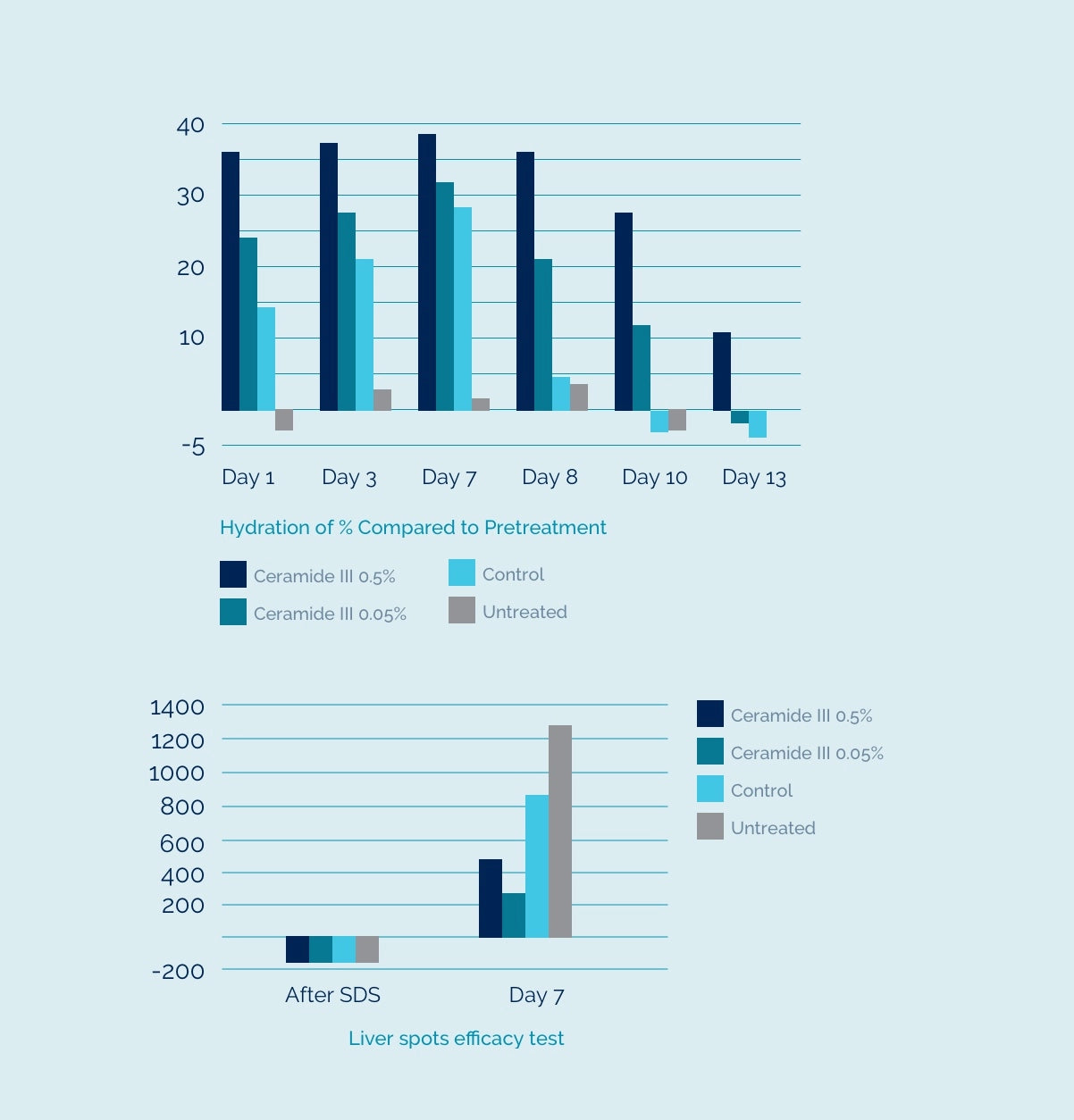 Those pesky fine lines and wrinkles are no match for two groundbreaking ingredients: Argireline® and MATRIXYL® synthe6™.
Here's a closer look at each:
Argireline® Peptide
Argireline® is known for its proven efficacy in reducing the appearance of expression wrinkles, thanks to its ability to mimic Botulinum Toxin injections. In clinical research, a cream with 2% Argireline® peptide solution decreased the appearance of wrinkles in just one week:
Volume was diminished by 20.6%
Length was diminished by an average of 15.9%
MATRIXYL® synthe6™
The main function of MATRIXYL® synthe6™ is simple: to fill in wrinkles. It works by rebuilding the skin where it's needed.

In a study of female volunteers (ages 42 to 70) with forehead lines and crow's feet, a cream containing 2% MATRIXYL® synthe6™ was applied twice daily for just two months (vs. a placebo). The results? The forehead and crow's feet wrinkles evened out in a manner similar to a facelift.
You can find the combination of Argireline® and MATRIXYL® synthe6™ in our Firm & Renew™ Anti-Aging Complex.